Central Coast delivery on MONDAY
Newcastle & Lake Macquarie delivery on WEDNESDAY
Order by 9:30pm the night before delivery
✓ Most popular
✓ 6-8 veg varieties
✓ 2-3 fruit varieties
✓ 2 leafy greens
✓ Skip/add/swap
✓ Pick your own greens
✓ Best for families
✓ 8-10 veg varieties
✓ 3-4 fruit varieties
✓ 3 leafy greens
✓ Skip/add/swap
✓ Pick your own greens
✓ Absolutely massive!
✓ 10-15 veg varieties
✓ 4-6 fruit varieties
✓ 4 leafy greens
✓ Skip/add/swap
✓ Pick your own greens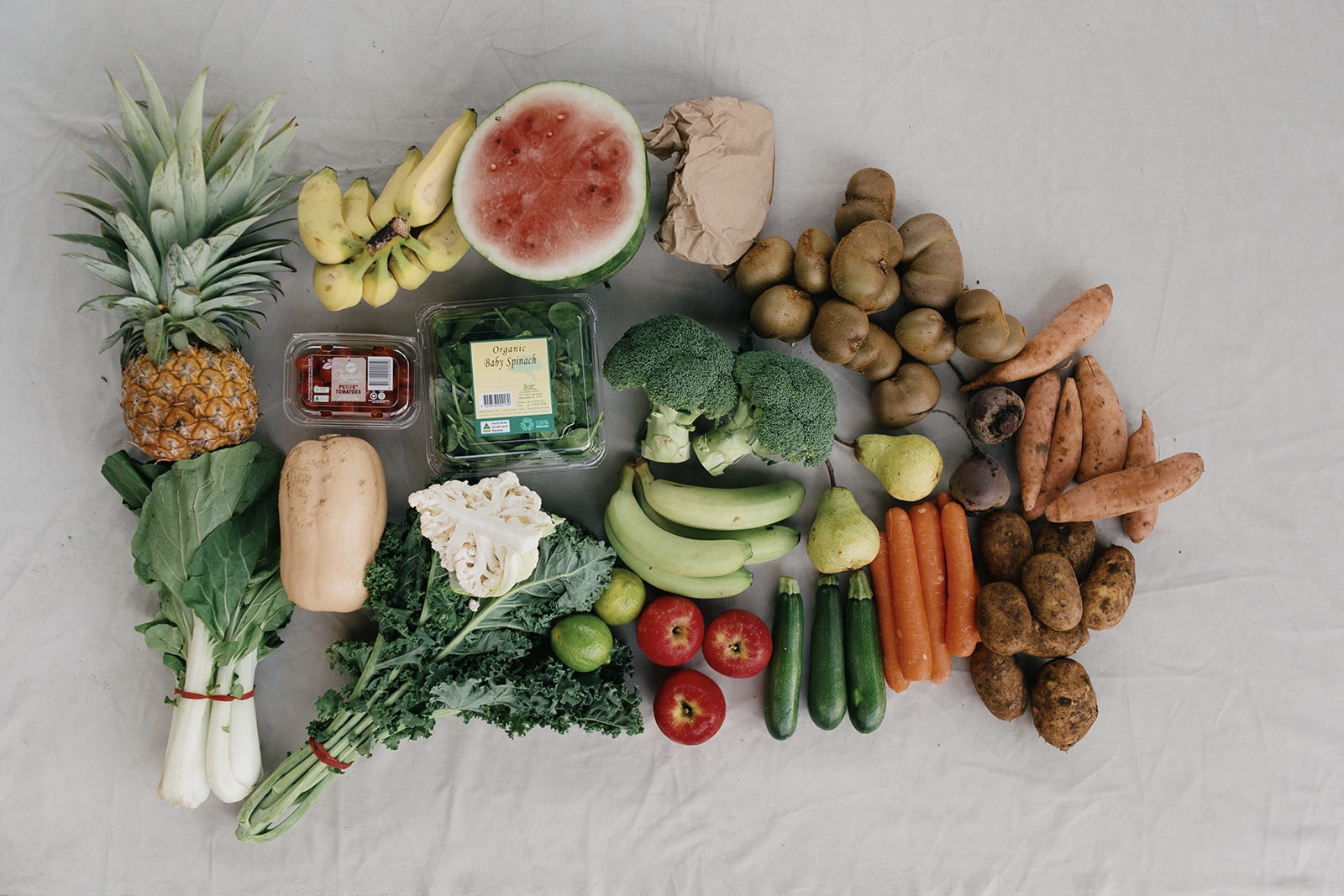 We generally get all boxes delivered between 12 - 5pm on the Monday / Wednesday. Occasionally it'll be a little later but you can always contact Louis on 0401 168 464 for any updates if late.
Where is the produce from?
We have one main organic farmer on the Central Coast and are always looking for reliable partnerships with organic growers on the Coast and Newcastle.
Our focus on dependency requires us to work in partnership with two major organic wholesalers in Sydney, Back to Eden and Organic Direct Produce, which Louis visits each morning. These wholesalers have strong relationships with lots of local, regional and nationwide farmers and form the backbone of our supply chain. Simply put, it allows us to have bananas, potatoes, carrots, apples, etc. every single week throughout the year.
Is the produce certified organic?
All produce is certified organic through various organic bodies. Our mission is to provide the best possible food for our local community each week.
Can I build a box to my exact requirements?
We focus around a seasonal organic box. We allow a couple (2) of changes but can't guarantee availability. We do offer add-ons for the fruit and veg that is consistently available.,